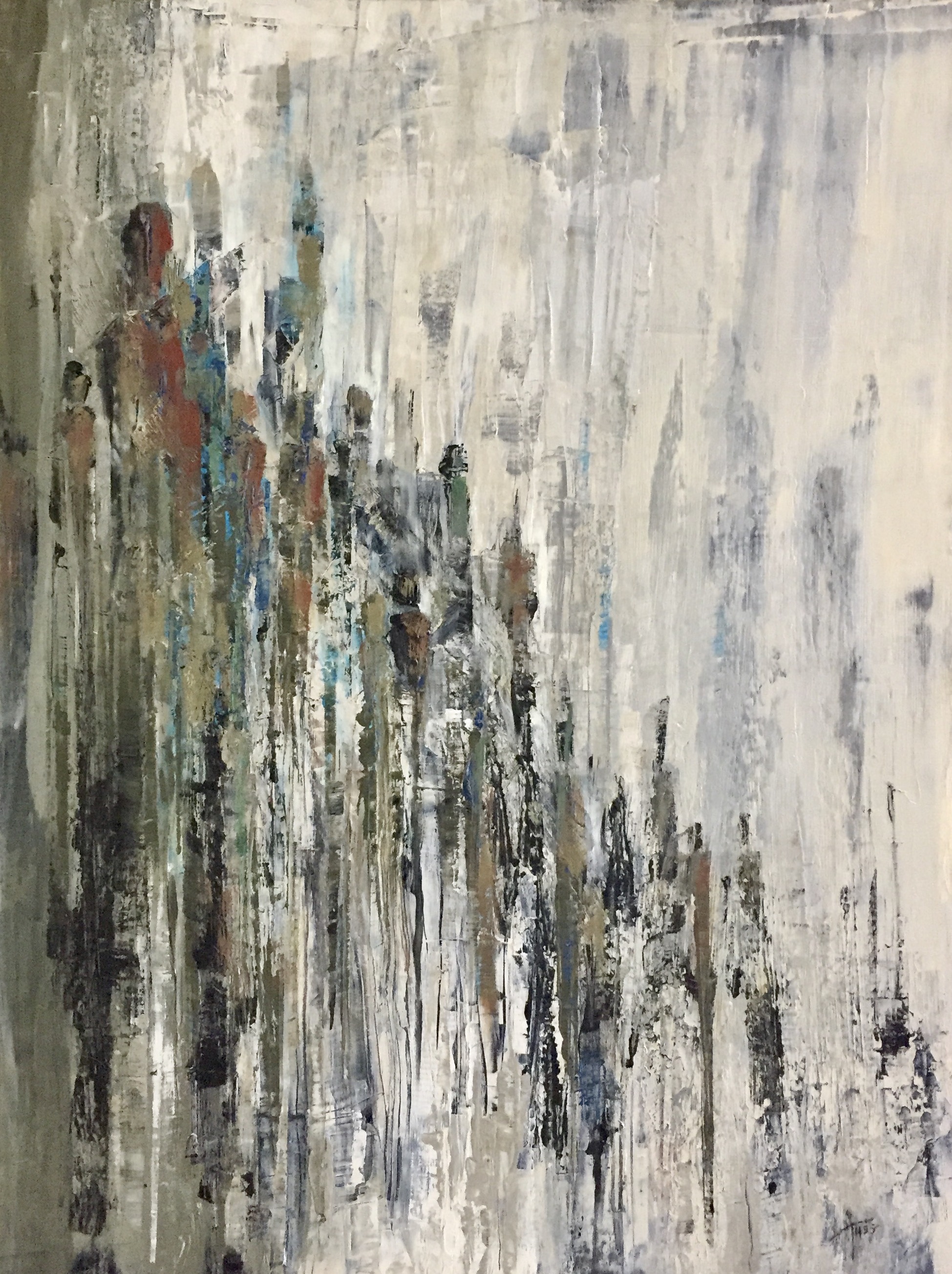 We the People II
Patt Huss
oil on cradled board
18"w x 24"h
unframed - 2 inch painted sides
PATT HUSS - KAUKAUNA, WI
Born and raised in Wisconsin, I appreciate all the beauty that surrounds me from the Fox River that flows through the town to the eagles majestically soaring overhead. The forever-changing seasons bring new life and excitement to the atmosphere outdoors and within my soul. Nature at its best.
Whether painting in my studio or Plein Aire painting, I become completely immersed in creating a painting I feel will be pleasing to myself and the viewer.
Art has always been a major part of my being and who I am. I continually pursue the balance of mood, atmosphere, light, texture, and color on my canvas. Mingled with my fascination for the human figure, my subject matter is sometimes spontaneous and sometimes intentional, finding peace and balance within each painting. Painting is my passion.